Strategic Planning and Execution Webinar
April 9, 2021 | 2 Sessions: 10:30am – 12:00pm and 1:00pm – 2:30pm
Your CLSA Presents

Strategic Planning and Execution Webinar
April 9, 2021  |  Duration: 3 hours  |  2 Sessions:   10:30am – 12:00pm and 1:00pm – 2:30pm
FREE REGISTRATION – MEMBERS ONLY
2 FREE registrations per company

Registration Deadline is April 1
This seminar provides you with an advanced strategic leadership model, framework, and tool kit as well as a process for turning optimum strategic decisions into improved performance and results. It will enable you to accurately diagnose your current situation, generate some challenging yet feasible scenarios for your unit, and build a common vision of where you need to go and how to get there. It will enhance your ability to think strategically and lead your organization, department or team to achieve your carefully and rigorously crafted strategic objectives.
The 5 Learning Outcomes of this webinar are:
How to take the best possible strategic decisions
How to build Scenario Crosses and why they are important
The importance of Strategic Assumptions
Why having a Balanced scorecard is so important
How to build "buy-in" and accountability so that a strategic plan is implemented
Instructor Bio: Mark Hollingworth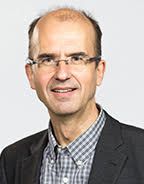 Mark Hollingworth is an expert in strategic leadership and has worked as a management consultant, workshop leader/facilitator, university educator and ontological coach for clients in the profit and not-for-profit sectors for over 30 years.  He has taught Strategy, Leadership, Change & Innovation at McGill University since 1999.
Mark has worked with corporate leaders such as ArcelorMittal, BMS, Cirque du Soleil, CITI, Cogeco, Hydro-Quebec, Kruger Inc., Linamar, Rio Tinto, Telus and others, as well as not-for-profit organizations including ASGEMSQ, CACQ, CAFE, the CDA, Development & Peace, the Islamic Development Bank, and others.
Mark is versed in traditional and non-traditional processes, tools and techniques including use of various elements of the 5 I's of Strategic Planning, Strategic Assumptions, Scenario Planning, Appreciative Inquiry, Art of Hosting techniques, the Business Model Canvas, Coaching Circles, Deep Democracy, Mankins 3X3, Mindfulness, Simple Rules, Social Presencing Theatre, Strategic Mapping & Balanced Scorecards, Theory U, The Three Horizons, and more.